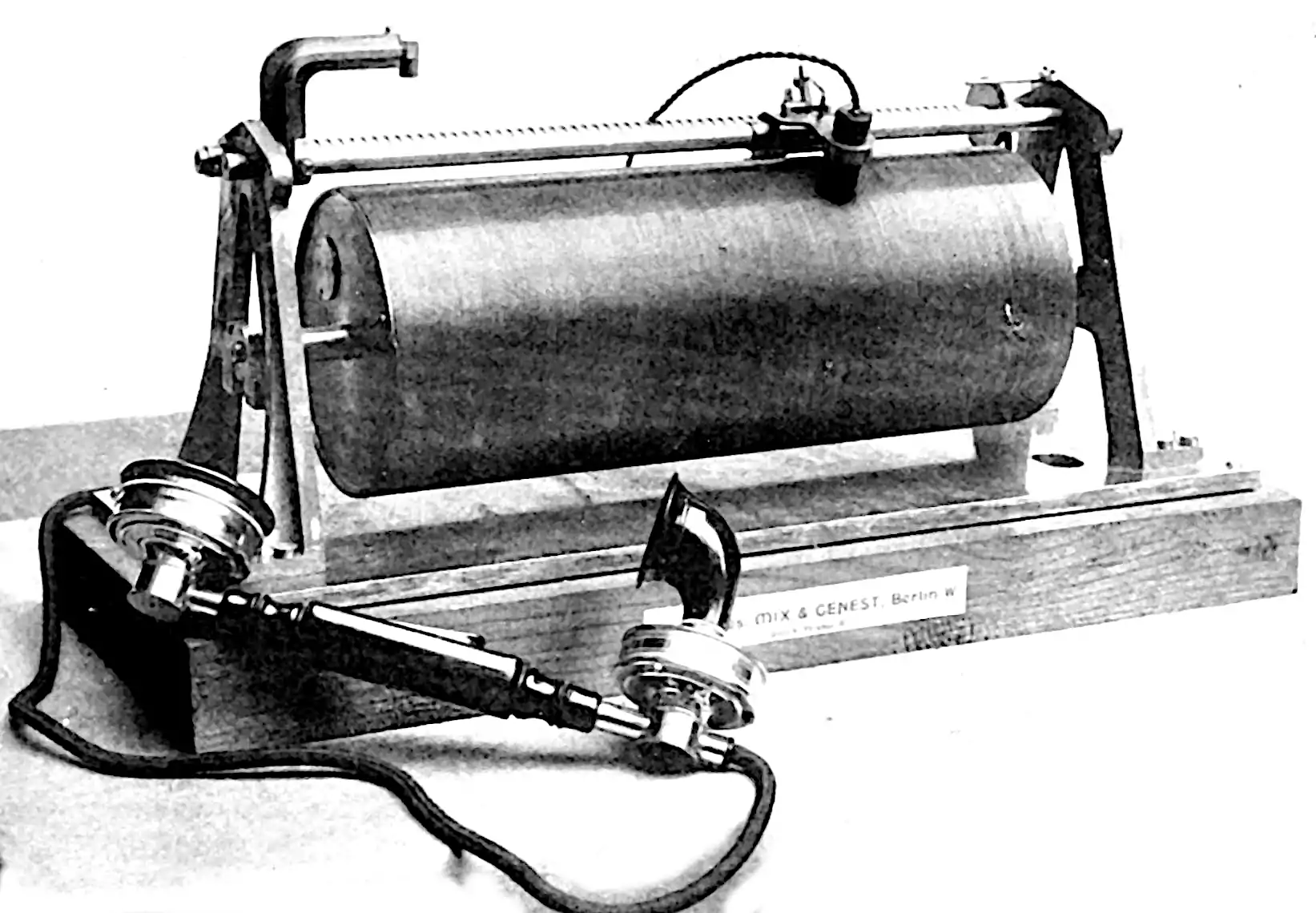 Datasets of sound tend to be called audio corpora for reasons of tradition. I've listed some audio corpora that are useful to me, which means
I need access to raw data (MIDI or audio), not someone else's features
I'd like some annotations that I can try to predict, such as genre (whatever that is?), or something less suggestive such as tempo.
I don't care about fancier types of metadata for now (social tagging or whatever); that's a different level of abstraction to my current projects.
General issues
In these datasets, labels are noisy, as exemplified by Audioset. Weakly supervised techniques are worth considering.
mirdata (Rachel M. Bittner et al. 2019) is a swiss army knife universal API to Music Information Retrieval data. (i.e. songs with some metadata).
This library provides tools for working with common MIR datasets, including tools for:

downloading datasets to a common location and format
validating that the files for a dataset are all present
loading annotation files to a common format, consistent with the format required by mir_eval
parsing track level metadata for detailed evaluations
percussive annotator is a simple webapp UI for annotating audio. Made for Ramires et al. (2020).
General audio
Whole songs
tl;dr Use Free Music Archive, which is faster, simpler and higher quality. Youtube Music Videos and Magatagatune have more noise and less convenience. Which is not to say that FMA is fast, simple and of high quality. It's still chaos because the creators are all busy doing their own dissertations I guess, but it is better than the alternatives.
See also commercial song libraries, which sometimes have enough metadata to do even supervised learning.
Music — multitrack/stems
🏗 see if spotify made their acapella/whole song database available.
Music stems sets of suspicious provenance, via Reddit, were on r/SongStems, but it turned out, unsuprsignly that they were banned for copyright violations .
They have been replaced by a torrent?
Sisec signal separation
A.k.a. MusDB a.k.a. Mus18.
Sisec sigsep did a multitrack musical separation contest
Professionally-produced music recordings

New dataset and Python tools to handle it 100 training songs, 50 test songs, all stereo@44.1 kHz produced recordings All songs include drums, bass, other, vocals stems Songs are encoded in the Native Instruments stems format, with a tool to convert them back and forth to wav and to load them directly in Python. Automatic download of data Python code to analyze results and produce plots for your own paper.
The actual dataset is AFAICT called musdb.
MedleyDB
MedleyDB (Rachel M. Bittner et al. 2014):
MedleyDB, a dataset of annotated, royalty-free multitrack recordings. MedleyDB was curated primarily to support research on melody extraction, addressing important shortcomings of existing collections. For each song we provide melody f0 annotations as well as instrument activations for evaluating automatic instrument recognition. The dataset is also useful for research on tasks that require access to the individual tracks of a song such as source separation and automatic mixing…

Dataset Snapshot

Size: 122 Multitracks (mix + processed stems + raw audio + metadata)

Annotations

Melody f0 (108 tracks)
Instrument Activations (122 tracks)
Genre (122 tracks)

Audio Format: WAV (44.1 kHz,16 bit)

Genres:

Singer/Songwriter
Classical
Rock
World/Folk
Fusion
Jazz
Pop,
Musical Theatre
Rap

Track Length

105 full length tracks (~3 to 5 minutes long)
17 excerpts (7:17 hours total)

Instrumentation

52 instrumental tracks
70 tracks containing vocals
Bonus: Mdbdrums
Mdbdrums (Southall et al. 2017)
This repository contains the MDB Drums dataset which consists of drum annotations and audio files for 23 tracks from the MedleyDB dataset.

Two annotation files are provided for each track. The first annotation file, termed class, groups the 7994 onsets into 6 classes based on drum instrument. The second annotation file, termed subclass, groups the onsets into 21 classes based on playing technique and instrument.
Musical — just metadata
tl;dr If I am using these datasets, I am using someone else's outdated metadata. It will probably be better if I just benchmark against published research using these databases than reinventing my own wheel. Or maybe I would use these if I wanted to augment a dataset you already have? I'd want to be sure I could match these dataset together with high certainty in that case. Rumour holds that stitching some of these datasets together is challenging.
Million songs
You have to mention this one because everyone does, but it's useless for me.
The Million Song Dataset is a freely-available collection of audio features and metadata for a million contemporary popular music tracks.

Its purposes are:

To encourage research on algorithms that scale to commercial sizes

To provide a reference dataset for evaluating research

As a shortcut alternative to creating a large dataset with APIs (e.g. The Echo Nest's)

To help new researchers get started in the MIR field

The core of the dataset is the feature analysis and metadata for one million songs, provided by The Echo Nest. The dataset does not include any audio, only the derived features. […]

The Million Song Dataset is also a cluster of complementary datasets contributed by the community:

SecondHandSongs dataset -> cover songs
musiXmatch dataset -> lyrics
Last.fm dataset -> song-level tags and similarity
Taste Profile subset -> user data
thisismyjam-to-MSD mapping -> more user data
tagtraum genre annotations -> genre labels
Top MAGD dataset -> more genre labels
The problem is that this is a time-wasting circuitous process to get access to the raw data, and someone else's suboptimal features are useless to me.
Mumu
MuMu is a Multimodal Music dataset with multi-label genre annotations that combines information from the Amazon Reviews dataset and the Million Song Dataset (MSD). The former contains millions of album customer reviews and album metadata gathered from Amazon.com. The latter is a collection of metadata and precomputed audio features for a million songs.

To map the information from both datasets we use MusicBrainz. This process yields the final set of 147,295 songs, which belong to 31,471 albums. For the mapped set of albums, there are 447,583 customer reviews from the Amazon Dataset. The dataset have been used for multi-label music genre classification experiments in the related publication. In addition to genre annotations, this dataset provides further information about each album, such as genre annotations, average rating, selling rank, similar products, and cover image url. For every text review it also provides helpfulness score of the reviews, average rating, and summary of the review.

The mapping between the three datasets (Amazon, MusicBrainz and MSD), genre annotations, metadata, data splits, text reviews and links to images are available here. Images and audio files can not be released due to copyright issues.

MuMu dataset (mapping, metadata, annotations and text reviews)

Data splits and multimodal embeddings for ISMIR multi-label classification experiments
AcousticBrainz Genre
The AcousticBrainz Genre Dataset (Bogdanov et al. 2019),
The AcousticBrainz Genre Dataset is a large-scale collection of hierarchical multi-label genre annotations from different metadata sources. It allows researchers to explore how the same music pieces are annotated differently by different communities following their own genre taxonomies, and how this could be addressed by genre recognition systems. With this dataset, we hope to contribute to developments in content-based music genre recognition as well as cross-disciplinary studies on genre metadata analysis.

Genre labels for the dataset are sourced from both expert annotations and crowds, permitting comparisons between strict hierarchies and folksonomies. Music features are available via the AcousticBrainz database.
HarmonixSet (Nieto et al. 2019)
Beats, downbeats, and functional structural annotations for 912 Pop tracks.
Includes Youtube URLs for downloads
Music — individual notes and voices
Nsynth and fs4s are both good. Get them for yourself.
freesound4seconds
Kyle McDonald, Freesound 4 seconds:
A mirror of all 126,900 sounds on Freesound less than 4 seconds long, as of April 4, 2017. Metadata for all sounds is stored in the json.zip files, and the high quality mp3s are stored in the mp3.zip files.
nsynth
NSynth is an audio dataset containing 306,043 musical notes, each with a unique pitch, timbre, and envelope. For 1,006 instruments from commercial sample libraries, we generated four second, monophonic 16kHz audio snippets, referred to as notes, by ranging over every pitch of a standard MIDI piano (21-108) as well as five different velocities (25, 50, 75, 100, 127). The note was held for the first three seconds and allowed to decay for the final second.
Percussion
Synthesize your own! (Campos et al. 2018; Vogl, Widmer, and Knees 2018)
SMT-drums
Jakob Abeßer's SMT-drums
The IDMT-SMT-Drums database is a medium-sized database for automatic drum transcription and source separation.

The dataset consists of 608 WAV files (44.1 kHz, Mono, 16bit). The approximate duration is 2:10 hours.

There are 104 polyphonic drum set recordings (drum loops) containing only the drum instruments kick drum, snare drum and hi-hat. For each drum loop, there are 3 training files for the involved instruments, yielding 312 training files for drum transcription purposes. The recordings are from three different sources:

Real-world, acoustic drum sets (RealDrum)
Drum sample libraries (WaveDrum)
Drum synthesizers (TechnoDrum)

For each drum loop, the onsets of kick drum, snare drum and hi-hat have been manually annotated. They are provided as XML and SVL files that can be assigned to the corresponding audio recording by their filename. Appropriate annotation file parsers are provided as MATLAB functions together with an example script showing how to import the complete dataset.
Freesound One-Shot Percussive Sounds
Freesound Percussive António Ramires et al. (2020) (developed for Ramires et al. (2020)) is a dataset of labelled sounds from freesound.
Other well-known science-y music datasets
Freesound doesn't quite fit in with the rest, but it's worth knowing anyway. Incredible database of raw samples for analysis, annotated with various Essentia descriptors, (i.e. hand-crafted features) plus user tags, descriptions and general good times, and deserves a whole entry of its own, if perhaps under "acoustic" rather than "musical" corpora.
Music — MIDI
MIDI! a symbolic music representation! Easy! not that flexible! but well crowd-sourced.
Colin Raffel's Lakh MIDI dataset:
The Lakh MIDI dataset is a collection of 176,581 unique MIDI files, 45,129 of which have been matched and aligned to entries in the Million Song Dataset. Its goal is to facilitate large-scale music information retrieval, both symbolic (using the MIDI files alone) and audio content-based (using information extracted from the MIDI files as annotations for the matched audio files).
Slightly mysterious, the Musical AI MIDI DATAset
If you have MIDI, but you would prefer to have audio, perhaps you could render it to audio using MrsWatson or some other audio software libraries.
From Christian Walder at Data61: SymbolicMusicMidiDataV1.0
Music data sets of suspicious provenance, via Reddit:
Voice
Mozilla's open-source crowd-sourced CommonVoice dataset:
Most of the data used by large companies isn't available to the majority of people. We think that stifles innovation. So we've launched Common Voice, a project to help make voice recognition open and accessible to everyone.

Now you can donate your voice to help us build an open-source voice database that anyone can use to make innovative apps for devices and the web. Read a sentence to help machines learn how real people speak. Check the work of other contributors to improve the quality. It's that simple!
A handy data set of speech on youtube It's not clear where to download it from. The dataset it is based on, AVA doesn't have the speech part.
Dance
This is something I will never use, and it is only marginally audio, but the AIST Dance DB is so charming that I must list it.
See sample management.
References
Bertin-Mahieux, Thierry, Daniel P.W. Ellis, Brian Whitman, and Paul Lamere. 2011. "The Million Song Dataset." In 12th International Society for Music Information Retrieval Conference (ISMIR 2011).
Bittner, Rachel M, Magdalena Fuentes, David Rubinstein, Andreas Jansson, Keunwoo Choi, and Thor Kell. 2019. "Mirdata: Software for Reproducible Usage of Datasets." In International Society for Music Information Retrieval (ISMIR) Conference.
Bittner, Rachel M., Justin Salamon, Mike Tierney, Matthias Mauch, Chris Cannam, and Juan Pablo Bello. 2014. "MedleyDB: A Multitrack Dataset for Annotation-Intensive MIR Research." In ISMIR, 14:155–60.
Bogdanov, Dmitry, Alastair Porter, Hendrik Schreiber, Julián Urbano, and Sergio Oramas. 2019. "The Acousticbrainz Genre Dataset: Multi-Source, Multi-Level, Multi-Label, and Large-Scale." In, 8.
Campos, Guilherme, Nuno Fonseca, Anibal Ferreira, and Matthew Davies. 2018. "Increasing Drum Transcription Vocabulary Using Data Synthesis." In International Conference on Digital Audio Effects (DAFx-18), Aveiro, Portugal, September 4–8, 2018, 8.
Defferrard, Michaël, Kirell Benzi, Pierre Vandergheynst, and Xavier Bresson. 2017.
"FMA: A Dataset For Music Analysis."
In
Proceedings of the 18th International Society for Music Information Retrieval Conference (ISMIR'2017), Suzhou, China
.
Fonseca, Eduardo, Jordi Pons, Xavier Favory, Frederic Font, Dmitry Bogdanov, Andres Ferraro, Sergio Oramas, Alastair Porter, and Xavier Serra. 2017.
"Freesound Datasets: A Platform for the Creation of Open Audio Datasets."
In
Proceedings of the 18th International Society for Music Information Retrieval Conference (ISMIR'2017), Suzhou, China
.
Goto, Masataka. 2004. "Development of the RWC Music Database." In Proceedings of the 18 Th International Congress on Acoustics (ICA 2004, 553–56.
Jehan, Tristan, and David DesRoches. 2011. "The Echonest Analyzer Documentation." The Echonest.
Nieto, Oriol, Matthew McCallum, Matthew E P Davies, Andrew Robertson, Adam Stark, and Eran Egozy. 2019. "The Harmonix Set: Beats, Downbeats, and Functional Segment Annotations of Western Popular Music." In, 8.
Tsuchida, Shuhei, Satoru Fukayama, Masahiro Hamasaki, and Masataka Goto. 2019. "AIST Dance Video Database: Multi-Genre, Multi-Dancer, and Multi-Camera Databasefor Dance Information Processing." In, 10.