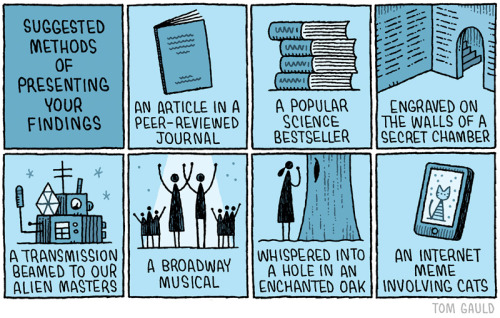 Some notes to the connection between reproducibility, scholarly discovery, intellectual property peer-review, academic business models and such.
Realpolitik of journals
Journal rank and journal impact factor etc. Who cares? Your funders care, against your advice but whatever, they have the money, so you need to care too in order that they will keep funding you.
Latrobe explains it. Scimago Journal rank is the Google Pagerank-inspired slightly hipper journal ranking. Their search tool is probably what you want. Impact factors come from the 60s and are still around, h-Index is also a thing.
According to Latrobe, we have the following indices and (partial list of) weaknesses.
h-Index
Hirsch index: The number of articles in a journal [h] that have received at least [h] citations over a citation period.

Weaknesses:

Editors can manipulate by requiring contributors to add citations from their journals

Increases with age so bias towards researchers with long publication records
JIF
Journal Impact Factor: Citations to a journal in the JCR year to items published in the previous two years, divided by the total number of citable items (articles and reviews) published in the journal in the previous two years.

Weaknesses:

Limited to journals within Web of Science

Cannot be used to compare journals across different subject categories
SJR
SCImago Journal Rank: Average number of weighted citations received in a year, by articles published in a journal in the previous 3 years.
Weaknesses are that it is "complicated" and that the numbers are small.
So I guess if you must do a journal ranking this is the least bad method?
Ideological
Here's a thing I would like to be said a little better, but think is important An Adversarial Review of "Adversarial Generation of Natural Language": The argument is that even though it's nice that arxiv avoids some of the problems of traditional publishing, it has some of the problems that traditional publishing tries to avoid. This was foreseeable.

Cameron Neylon runs a cottage industry producing pragmatic publishing critique from an institutional economics perspective:

e.g. The Marginal Costs of Article Publishing or A Journal is a Club:

we'd been talking about communities, cultures, economics, "public-making" but it was the word 'club' and its associated concepts, both pejorative and positive that crystalised everything. We were talking about the clubbishness of making knowledge – the term "Knowledge Clubs" emerged quickly – but also the benefits that such a club might gain in choosing to invest in wider sharing.

Working paper: Potts et al. (2016) Alternatively, see Afonso (2013), "How Academia resembles a drug gang".

How to Get Something Out of Neoliberal Critique Without (Immediately) Overthrowing the Capitalist System:

In the business setting this often leads incumbent publishers to a kind of spluttering defense of the value they create, while simultaneously complaining that the customer doesn't appreciate their work. Flip the target slightly and we'd call this "missing the new market opportunity" or "failing to express the value offering clearly". …

Lingua, … has gone from one of the most important journals in analytical linguistics to no longer being in the field, and seems well on its way to becoming irrelevant. How does a company as competent in its business strategy as Elsevier let this happen? I would argue, as I did at the time that the former editorial board of Lingua resigned to form Glossa that it was a failure to understand the assets.

The neoliberal analysis of Lingua showed an asset generating good revenues, with good analytics and a positive ROI. The capitalist analysis focussed on the fixed assets and trademarks. But it turns out these weren't what was creating value. What was creating value was the community, built around an editorial board and the good will associated with that.

Also, see Pushing costs downstream.`
The new universal libraries
The biggest phenomenon in open access, as far as I can tell, is the massive pirate infrastructure providing open access to journals for free.
Copyright activism, Guerilla open access etc.
See, e.g. Jonathan Basile's essay on AAARG, Who's Afraid of AAARG?. Generally Free online libraries.
There is as interesting question here about mechanism design for the important business of science, which I do not myself pretend to know good answers for.
Himmelstein, Daniel S., Vincent Rubinetti, David R. Slochower, Dongbo Hu, Venkat S. Malladi, Casey S. Greene, and Anthony Gitter. 2019. "Open Collaborative Writing with Manubot." Edited by Dina Schneidman-Duhovny. PLOS Computational Biology 15 (6): e1007128. https://doi.org/10.1371/journal.pcbi.1007128.
Mensh, Brett, and Konrad Kording. 2016. "Ten Simple Rules for Structuring Papers." Preprint. Scientific Communication and Education. https://doi.org/10.1101/088278.
Potts, Jason, John Hartley, Lucy Montgomery, Cameron Neylon, and Ellie Rennie. 2016. "A Journal Is a Club: A New Economic Model for Scholarly Publishing." SSRN Scholarly Paper ID 2763975. Rochester, NY: Social Science Research Network. http://papers.ssrn.com/abstract=2763975.
Sand-Jensen, Kaj. 2007. "How to Write Consistently Boring Scientific Literature." Oikos 116: 723–27.
Schimmer, Ralf, Geschuhn, Kai Karin, and Vogler, Andreas. 2015. "Disrupting the Subscription Journals' Business Model for the Necessary Large-Scale Transformation to Open Access." https://doi.org/10.17617/1.3.