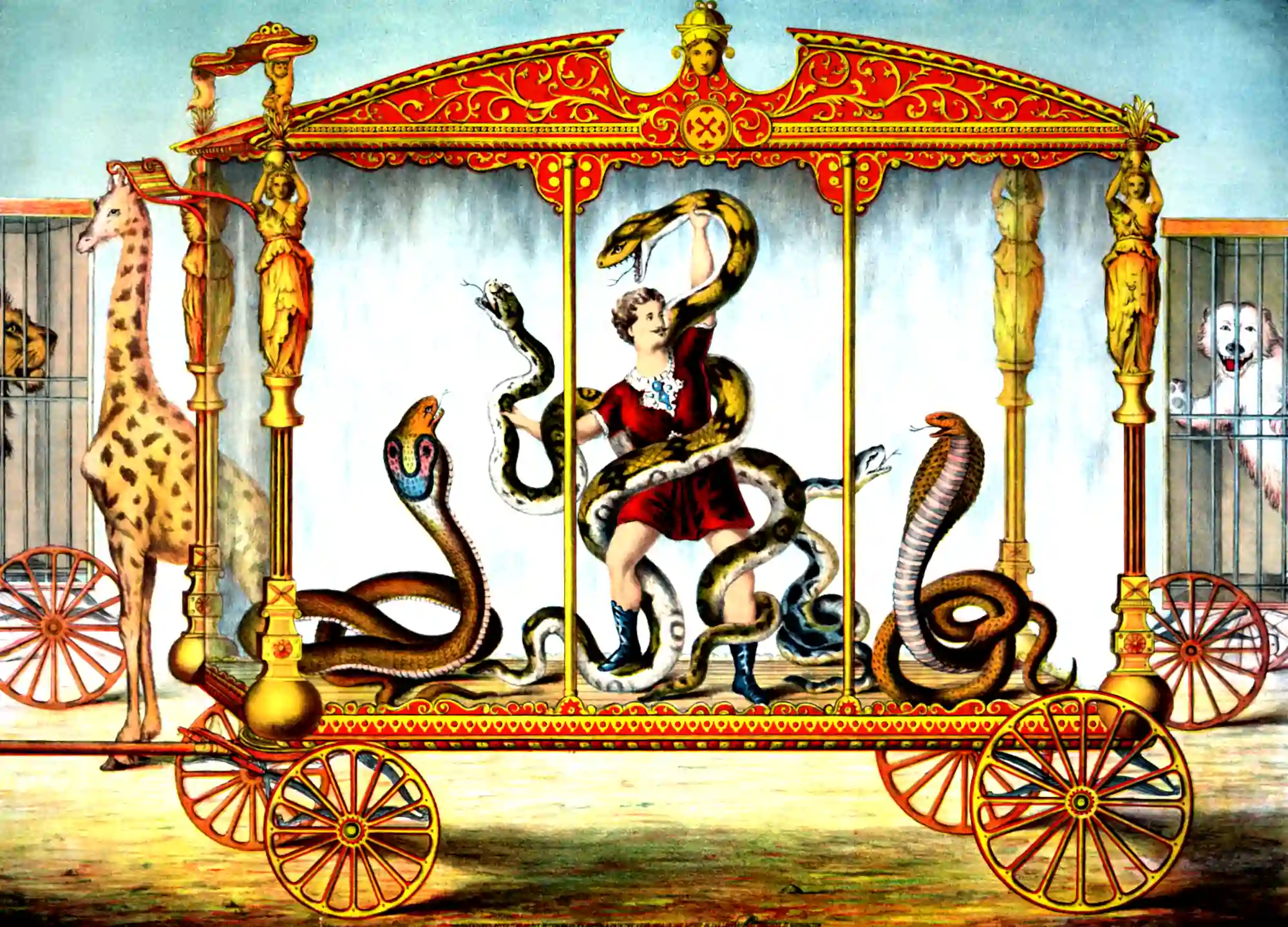 Grant Sanderson a.k.a. 3blue1brown's project manim is a curious passion project to create interactive python plot-compatible animations with mathematics, via code. It is youtube-famous. Here is a powerful example of what this tool can do. Most importantly, it makes me feel fancy. Here are some notes and links I need while using it.
Installation
I believe the community edition (source) is recommended for newcomers rather than the more idiosyncratic 31b1 version.
Note dependencies:
sudo apt install libcairo2-dev libpango1.0-dev ffmpeg # Debian
brew install py3cairo ffmpeg pango scipy # macos
python -m pip install manim
Intros
/r/manim the reddit community is very helpful
Tips and tricks
SVG height is not what it claims
From the documentation one might get the impression that the SVGMobject width and height parameters set width and height. Wrong; if I use both they only set the width. If I wanted to set the height, I needed to use the stretch_to_fit_height method.
def create_person(width=1.5, height=2.6, *_, color=PURPLE):
    person = SVGMobject(
        "person.svg",
        fill_color=color,
        width=width, height=height,
    ).set_z_index(0)
    print("requested dims", width, height, "!=actual dims", person.get_width(), person.get_height())
    person = person.stretch_to_fit_width(width).stretch_to_fit_height(height)
    print("but after stretching we should match", person.get_width(), person.get_height())
    return person
Secret OpenGL mode
Undocumented, except for the distressingly vague and unofficial Manim OpenGL Renderer Usage Guide.
Fast (notionally) and interactive.
Possibly using OpenGL is as simple as passing the --renderer=opengl flag? That does not work for me.
In jupyter
This is how we create a cell that will render itself:
%%manim -v WARNING --progress_bar None CreateCircle

class CreateCircle(Scene):
    def construct(self):
        circle = Circle()  # create a circle
        circle.set_fill(PINK, opacity=0.5)  # set the color and transparency
        self.play(Create(circle))  # show the circle on screen
The -v WARNING and --progress_bar None are to keep output minimalist.
It is somewhat hard to find documentation for this features by browsing, but it exists under ManimMagic, although there it punts lots of stuff to the manim command line.
Misc tips
Tip tips
Misfeature: Arrow is a thing, but the tip of teh arrow does not inherit the z_index of the parent. Checking TipableVMobject we find the correct mitigation is
arrow = Arrow(
    start=LEFT,,
    end=RIGHT,
    color=YELLOW)
arrow.z_index = 10
## tip does not inherit z_index
arrow.get_tip().z_index = 10
Fade out everything
self.play(
    *[FadeOut(mob)for mob in self.mobjects]
)
Workflow
OK, but how do we actually create a video with helpful text etc? People do not often post full examples. Here is one, by Act of Learning.