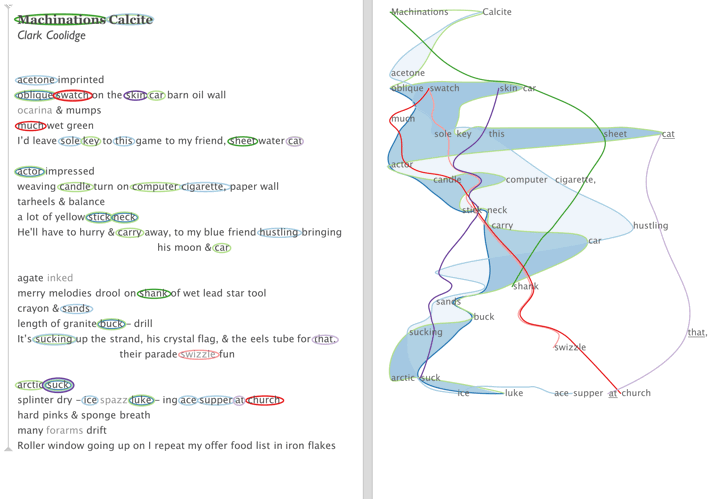 A jumble of electronic words upon the electronic jumbling of other words.
Miscellaneous
Jeff Noon, Cobralingus, and his "post-futurist manifesto", Poemage, rhymedesign.
Machine-learning-based rhyme and portmenateau generation? Rhymebrain. Or perhaps botnik writer:
The web prototype of the Botnik predictive keyboard offers word suggestions based on any text you feed it. Load a text file via the menu in the top left, then write using the grid of options.
Interactive fiction
Tools to put interactive stories online, in a texty way.
Easy to play: We created a word-on-word interaction mechanic suitable for touchscreen phones and tablets, as well as web browsers.

Easy to create: Our WYSIWYG editor makes composition and design a right-brained, no code affair — right in the browser.

Easy to share: Click a button to publish and publicly share your work on social media. Or download an .html file to host it yourself or share via email.
See Em Short's inform7 intro
Not sure.