After doing a bunch of investigating housing markets in Australia something was troubling me, and I could not find a good way of explaining it.
I just realised the words I was missing: The property market is pollution. Housing-as-investment is the social equivalent of running a factory that pumps out toxic fumes and poisons the neighbours. It is a Tragedy of the Commons where a precious collective resource is poisoned to the benefit of individuals, at the cost of the community. Because real estate speculation looks more attractive than toxic sludge does, at least in Better Homes and Gardens, it is easy to pretend that this industry is not filthy or dangerous. I argue, though, that it absolutely is poisoning the social fabric of the nation, just as much as dirty industries pollute the air. Real estate speculation is a dirty industry, emitting a poisonous cloud of excessive kitchen renovations, landscape gardening, and prissy noise complaints, and the choking poisonous cloud is sterilising communities. Here, let me make this case to you.
Note I am not asserting that buying or selling houses is bad. I am asserting that there is a level of property market obsession at which it become destructive, and that we, here in Australia, are past that point. There is a certain level of eternally pumping the property market such that it hurts us all.
Note, I am not going to say much here about gentrification which AFAICT is a related but different thing.1 I think we can break housing problems down better into more useful categories than gentrification-vs-not-gentrification.
By making housing expensive we are condemning ourselves to live boringly
The things that maximise the resale value of a house are not the things that maximise the excellence of the community which it is in. In a world where we are all trying to pump up the value of our property, we are all doing a little bit to make the community that property is in a little less interesting.
If you want to maximise the value of your house as an investment you would be crazy to want it to be in a thriving and diverse neighbourhood. I mean, maybe at the start you might move there for the lifestyle, and you might be excited by the scene.
But over time, you realise that if you really want to make bank on this little investment, you should be optimising its attractiveness to a richer, older and probably more tired person. You don't want to arse about with high risk attractions, like nightclubs, that attract unseemly drunk persons and so forth, and might scare away families.
Nope, to really maximise the number of monied customers bidding up the value, you want to aim for the lowest-common-denominator. You must have in your back of your mind that the neighbourhood should look unthreatening to the next real estate investor that comes after you. The more a neighbourhood looks generic, interchangeable and unremarkable, the better is goes for us who own a chunk of it. Do you want a thriving nightlife in your area? Or would you rather that the nightlife was thriving in someone else's area? Do you want ethnic diversity in your community, or should people who look different to you live somewhere out of sight? Are people with low incomes allowed in your neighbourhood, or should they be tidied up somewhere far away where their less-recently-renovated houses drag down the tone? Do you want a community centre there, or would it better if it were replaced with a gym? Would the next person to buy your property even notice if the community centre was gone? They are probably too busy to even notice, working long hours in their gruelling job in order to be able to afford the amount of money that you would like them to pay.
Unexpected excitement is a risk to a real estate investor, a risk that should be minimised like any other, just like the power bill and the interest rate on the home loan.
But wait! I don't necessarily mean you personally are opposed to excitement. I do not mean that you hate community. I mean, maybe you want to keep nightlife or low incomes or diversity, but on average across a suburb full of housing investors I'll bet you that some of us are aware that too much fun might hurt our investment. Enough of us. Housing investorship turns the question from a general social question — "Is my neighbourhood diverse?" — to an immediate financial question "How much am willing to let diversity to cost me?". Housing investorship turns that thriving community outside the door into an expense that comes out of our investment's bottom line.
The distinction I am trying to draw here is… you know how some cafes design their food to look better on instagram than it tastes in reality?. Investment houses are like that. They sell in neighbourhoods that look better on Instagram than they are in real life.
Maybe most of us don't want to obliterate all the chaotic things entirely; But since so many of us stand to benefit from just a little less chaos in the streets, maybe it wouldn't hurt to shut down just one or two venues. Get rid of just a little public housing. We should each try to ensure there is just a little less chaos in the suburb this year than the one before, so that we make just a little more money.2 Surely the fun will keep happening in the next suburb over? Or the one behind it? Somewhere, someone is taking one for the team and letting their retirement fund deflate so that I can have fun, right?
So all of this is to say, I do not think investors are bad people. I do not think anyone (or at least, hardly anyone) is being evil here. I just think we have set up a system where at each point where we have a choice, the easy option makes the world worse, and when you add up all the worse choices this aggregates to be really bad.3
But if being an investor does not transform us into bad people, perhaps it transforms us into boring ones. The more time we spend optimising real estate, the less room there is left in our lives for other things that are not worrying about houses. And there is no escape — even if I want to pretend housing is not a problem, the fact that my neighbours disagree and proceed to make it more expensive for me, makes it into my problem, and I will still end up writing long blog posts wherein I claim our property market is pollution. And Australians seem to already have little left to discuss except real estate. On your death-beds should we all be happy to say, "Sure I never finished writing my novel, and I didn't see my kids, I never worked to make the world a better place, and I never started that band because we couldn't find anywhere to rehearse without noise complaints and I never followed my dreams but woweee I did some quality renovations. #yolo."
By basing our economy on real estate we are impoverishing ourselves as a nation
Speculative real estate bubbles are expensive for the wider economy, and they make us all poorer. Housing is killing productivity by increasing the burdens on every other industry (well, maybe apart from the home loan industry.) Real estate is not a effective way of "growing the pie" of real economic productivity. Not for nothing do we refer to the effort to increase your share of existing wealth without creating new wealth as rent-seeking.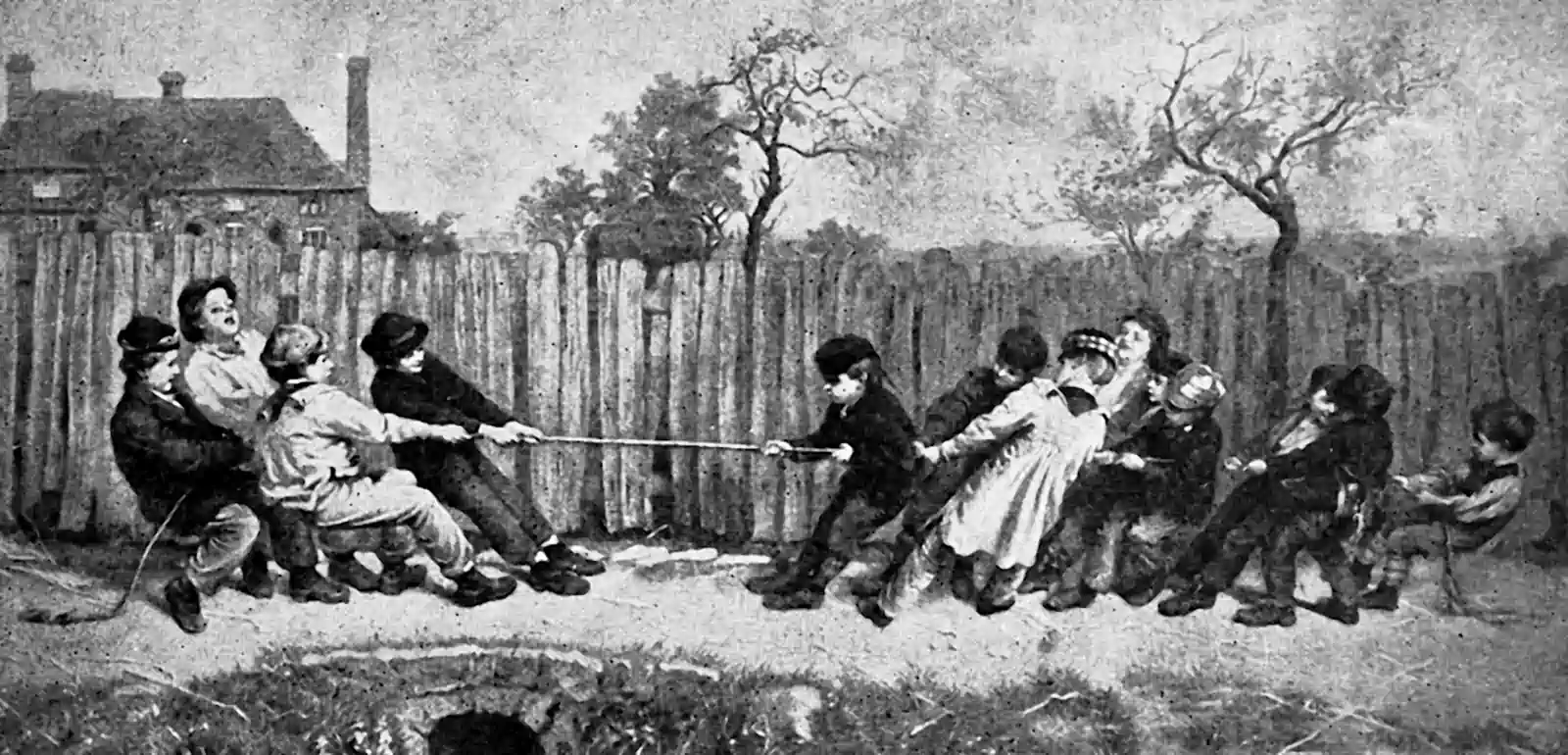 Land speculation does not make new things. Land speculation does not plug into technological innovation. Land speculation does not build factories. Rather, land speculation makes factories more expensive, and diverts money away from investment in technology. Land speculation means you cannot afford to live near your work and need to spend more time driving to work. Land speculation is sucking time, money and life away from us.
On a personal scale the need to spend all the money on house leads to crazy outcomes regarding our own investments, byt tying us in to semi-compulsory non-diversified investments in real estate. Which is risky. If investing in property during a speculative bubble, you are at risk of being one of the fools who thinks they know what they are doing, and these investors are at higher risk (Bayer, Mangum, and Roberts 2021). There are a lot of things going there, but one key thing to remember is that the typical investor in any Ponzi scheme is the chump who gets in because the people before them made profit. So if this entire property thing turns out to be a big Ponzi scheme, then the odds are that you are the chump. In which case… see above! Minimise the risk! Protect your investment by spending your days eradicating any investment-endangering excitement from your neighbourhood.
But that's just the personal boringness. Consider how more interesting even our money would be if it were not ploughed into land. If we were not semi-required to invest in property we could be investing our savings in way cooler stuff. We could be building solar power stations, biotech research facilities, modernising agriculture, becoming a science superpower, I dunno, building libraries and theatres and … SO MUCH STUFF. some of it might even look good on Instagram, if that is your thing.
But that is all rich person problems. How about the obviously worse problems the less rich face. Don't even get me started on the links to homelessness and poverty. Obviously expensive housing is terrible for people who cannot afford it, and obviously expensive suburbs keep people away from jobs, especially the people who need jobs the most Obviously expensive property means we all spend more time stuck in traffic because we cannot get to our jobs, which is boring in general, but worst of all for people with less choice.
Here's another one, though. Have you considered that maybe housing investomania is harming democracy? Many famous people have argued that healthy cities are necessary for healthy democracy. Jane Jacobs wrote a lot about this. The long and short of her argument is that a society which does not have a robust, lively urban scene also does not have a robust and lively polity. The endless silent streets of investment suburbs hostile to us working together for our common good. If you spend all your time stuck in traffic and never get to meet your neighbours, then you never discuss the world with them, you never learn to trust them, and society as a whole is more hostile, less generous and less functional.
Reducing pollution
Ok, I get it; Even though we might know it is unhealthy, it is hard to resist investing in housing. In a sense it would be crazy not to invest in an industry where there is massive support for taxpayer subsidies for your speculation (Sheppard and Gray 2017). If this were any normal investment, you need to be mates with powerful people to get such sweet kickbacks. So really, to fix this problem we are going to need to change policy to fix the incentives. Let us get back to that in a moment.
In the mean time, what can we personally do? Let us look at how we might reduce the harm we do.
References
Aydinonat, N. Emrah. 2008. The Invisible Hand in Economics: How Economists Explain Unintended Social Consequences. Routledge.
Bayer, Patrick, Kyle Mangum, and James W. Roberts. 2021.
"Speculative Fever: Investor Contagion in the Housing Bubble."
American Economic Review
111 (2): 609–51.
https://doi.org/10.1257/aer.20171611
.
Charpentier, Arthur, Laurence Barry, and Molly R. James. 2021.
"Insurance Against Natural Catastrophes: Balancing Actuarial Fairness and Social Solidarity."
The Geneva Papers on Risk and Insurance - Issues and Practice
, May.
https://doi.org/10.1057/s41288-021-00233-7
.
Colgan, Jeff, Jessica F. Green, and Thomas Hale. 2020.
"Asset Revaluation and the Existential Politics of Climate Change."
SSRN Scholarly Paper ID 3634572. Rochester, NY: Social Science Research Network.
https://papers.ssrn.com/abstract=3634572
.
Gurran, Nicole, Peter Phibbs, Judith Yates, Catherine Gilbert, Christine Whitehead, Michelle Norris, Kirk McClure, et al. 2015.
"Housing Markets, Economic Productivity, and Risk: International Evidence and Policy Implications for Australia - Volume 2: Supplementary Papers."
AHURI Final Report
, no. 255 (December).
https://www.ahuri.edu.au/research/final-reports/255
.
Hudson, Paul, WJ Wouter Botzen, Jeffrey Czajkowski, and Heidi Kreibich. 2014. "Risk Selection and Moral Hazard in Natural Disaster Insurance Markets: Empirical Evidence from Germany and the United States."
Jacobs, Jane. 1992. The Death and Life of Great American Cities. Reissue edition. New York: Vintage.
———. 2005. Dark Age Ahead. Illustrated edition. New York: Vintage.
Murray, Cameron, and Paul Frijters. 2017. Game Of Mates: How favours bleed the nation. Publicious Pty Ltd.
Yglesias, Matthew. 2012. The Rent Is Too Damn High: What To Do About It, And Why It Matters More Than You Think. Simon & Schuster.
---
I think? No one seems to agree about what gentrification is. Any time you use that word you need to consider if it means I was here before it was cool and anyone who came after me not as cool. Generally not useful for starting a conversation, that, so let us not.↩︎

Is that what people mean by "gentrification"?↩︎

The economists have studied this problem a lot. If you would like to go deeper, maybe check out This lecture by Scott Page or read Aydinonat (2008). Maybe look up the "Schelling segregation model," that is a whole afternoon of fun right there.↩︎