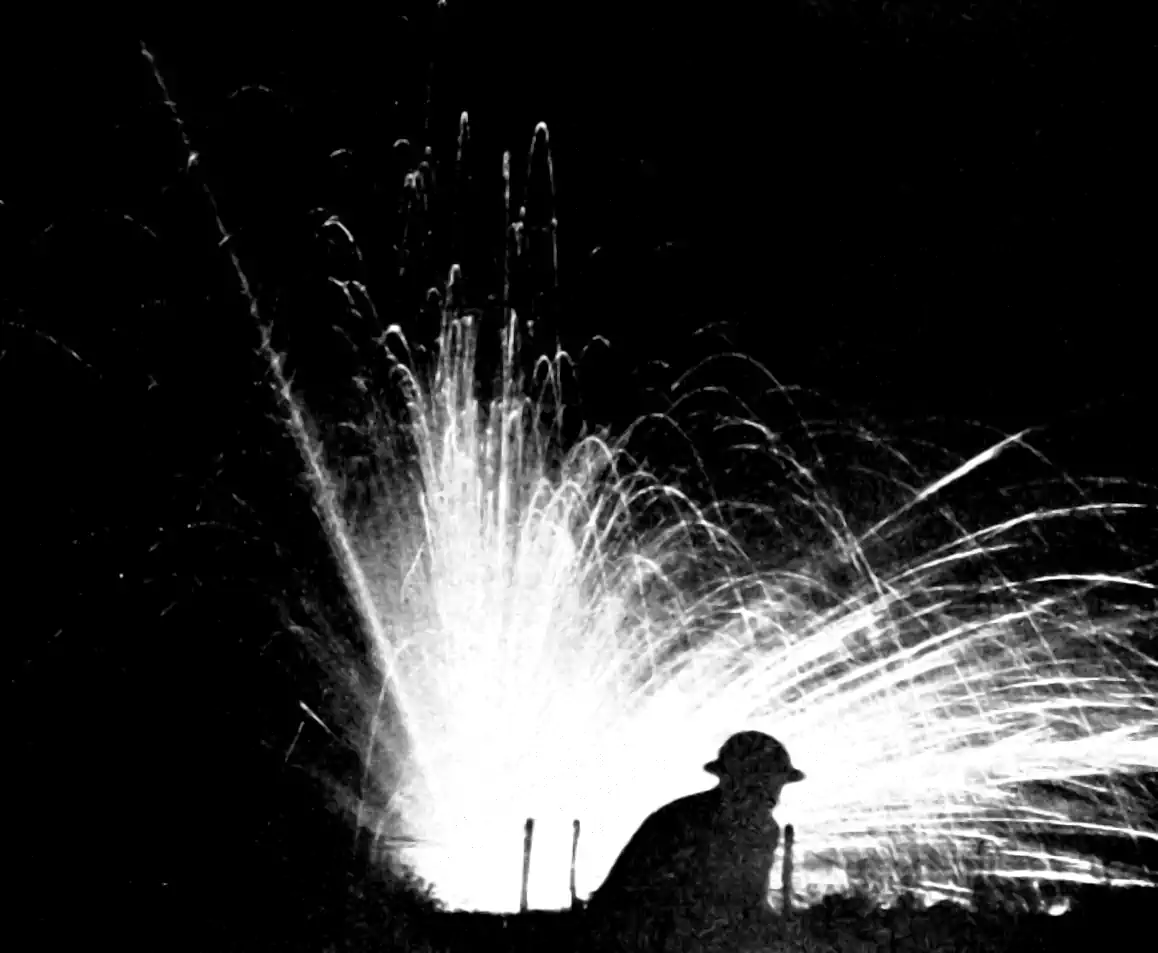 A Monte Carlo algorithm which updates a population of samples with a nested update. The easiest entry point is IMO to think about random-sample generalisation of state filter models via importance sampling. These are classically considered cousins to the linear Gaussian Kalman filter, applicable to more challenging models at the cost of using Monte Carlo approximations.
This has nothing to do with filters for particulate matter as seen in respirators.
There is too much confusing and unhelpful terminology here, and I am only at the fringe of this field so I will not attempt to typologize. Let us clear up the main stumbling block though: somehow the theoretical basis field has coalesced under the banner of interacting particle systems which is an awful unsearchable name which could mean anything, and indeed does in other disciplines. Wikipedia disambiguates this problem with the gritty and also abstruse Mean Field Particle Methods. In practical applications we talk about particle filters, or sequential Monte Carlo, or bootstrap filters, or iterated importance sampling and these all mean confusingly similar things.
Introductions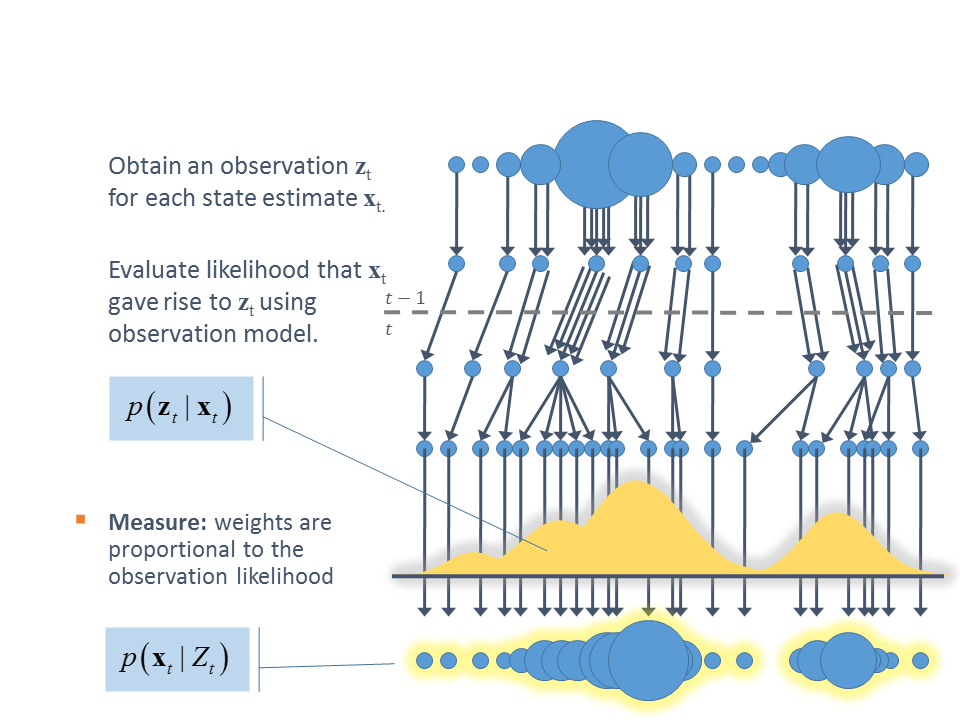 Easy to explain with an example such as this particle filter in scala.
Relation to Ensemble Kalman filters
Yes.
Non-Gaussian evolution
Jump process
I am interested in jump-process SMC (to be defined). For those I should apparently consult Graham and Méléard (1997);Grünbaum (1971);Méléard (1996);Shiga and Tanaka (1985).
On weird graphs
Christian Andersson Naesseth, Lindsten, and Schön (2014)
Rao-Blackwellized particle filter
Particles which represent marginalised densities (Murphy 2012, 23.6).
Tooling
Some MCMC toolkits incorporate SMC too.
particles is a python library for teaching DIY particle filtering, to accompany the book Chopin and Papaspiliopoulos (2020).
Dirk Eddelbuettel's lab created RCppSMC for R integration of the Johansen stuff. Documentation is not great — it only consists of black-box toy problems without any hint of how you would construct, e.g. a likelihood function, so I can't evaluate how easy this would be to use, as opp plain C++.
most probabilistic programming languages include a particle filter example.