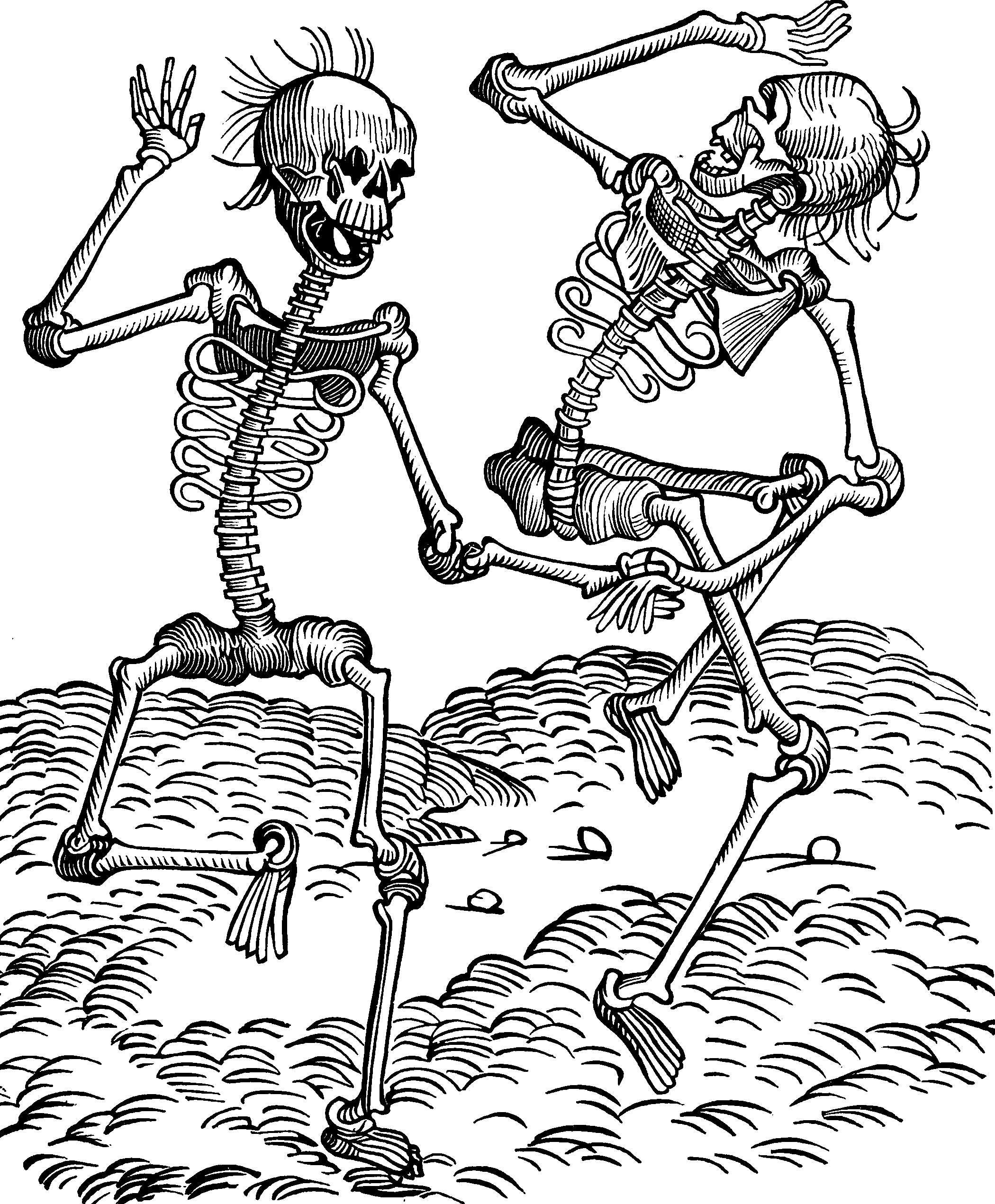 The Good Life as far as I recognise it.
Spending money in a way that actually brings happiness is surprisingly hard because we lack insight into our own happiness, and are bad at spending time to achieve it and what even is happiness anyway? And what version of human happiness can explain the fact that we are a species who watches product unboxing videos on youtube?
So, here are some notes.
Which utility?
What even is happiness? Revealed preferences versus experienced happiness as a measure of utility.
Dolan and Kahneman (2008) argue that we are crap at evaluating even our own subjective goodness over time:
we are rather pessimistic about the use of decision utility to generate QALYs, although our critique of decision utility may prompt others who are more sympathetic to this interpretation of utility to refine and develop the methods of preference elicitation. In Section 5, we argue that more elaborate studies designed to elicit decision utilities cannot overcome the fundamental problem with such utilities, which is that they do not accurately represent the utility streams associated with different health states. We therefore suggest that economists should instead look towards developing measures that focus more directly on experienced utility, and we provide some suggestions about how this might be done. Our recommendations, which involve eliciting proxy values for utility as it is experienced moment-to-moment, will also provide economists involved in estimating the welfare effects of non-market goods besides health with an alternative to existing revealed and stated preference methods.
Adventure people are aware of this trade-off.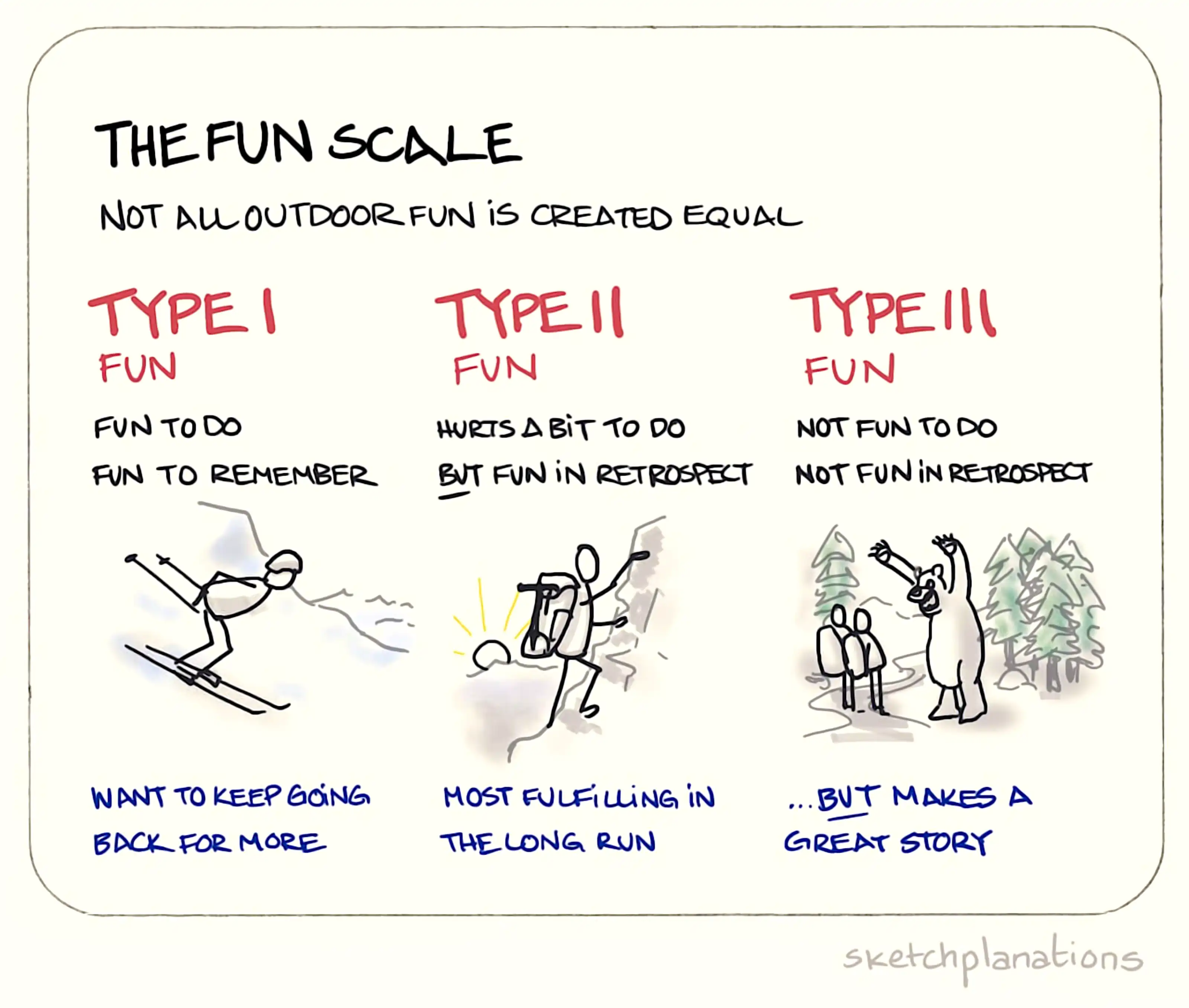 For an adventurer, the fact that we remember stuff as being fun which was awful at the time is a feature not a bug
We were wet, tired, cold and at times, desperate. Type 2 Fun is generally achieved when you are outside your comfort zone. Somewhere in this space between comfort and agony, learning is accelerated. You don't just learn skills, you're forced to grow and push your boundaries. You might not enjoy it at the time, it's challenging and goes beyond your regular routine, but ultimately, it extends you as a person.
This is another akrasia issue, I think. What we want to do now is different to what we want to have done afterwards, which is different again to what we are enjoying doing while it happens. Which of these do I want to maximise? It seems that it is feasible to have a time which is minute-to-minute usually unpleasant but whcih I remember fondly. Do I want to maximise minute-to-minute happiness or happiness that looks good when I remember it, or scroll back to it on instagram?
Distraction disrupts pleasure (Bernecker and Becker 2021):
"It was always thought that hedonism, as opposed to self-control, was the easier option," says Bernecker. "But really enjoying one's hedonic choice isn't actually that simple for everybody because of those distracting thoughts."
Good happiness ROI
Putanumonit's Shopping for happiness summarisses Dunn and Norton (2014):
Happy Money lists five principles of happy spending:

Buy experiences
Make it a treat
Buy time
Pay now, consume later
Invest in others
Or, in podcast form, Elizabeth Dunn on the You Are Not So Smart podcast.
It is easy to use spending money as mental confirmation that something of value is being obtained. We can equally choose to relish and recognize value in experience, atmosphere, sensuality or company. The more we make such choices, the less urge we have to treat ourselves by 'buying something nice' when life feels hard. That urge might be transformed into a yen to go lie in the park on a blanket and watch clouds for an hour. And before you protest that such experiential pleasures take time that most modern humans don't have, let us remind you that time is exactly what you can choose to have more of when you spend less money.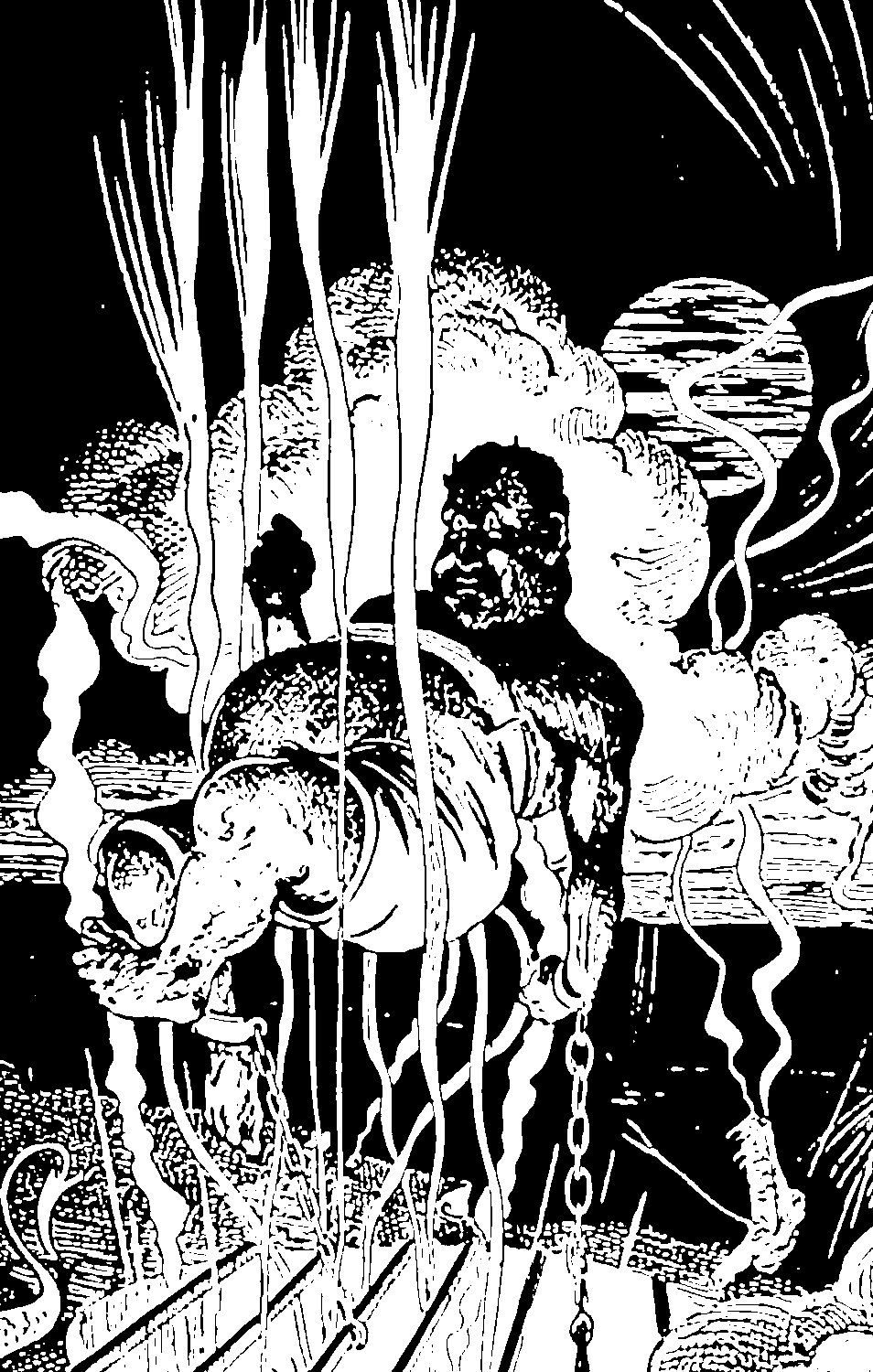 Time and money
Time and money tips for me, on the technocratic treadmill.
Or, more radical, consider What Are Some Good Do-Nothing Jobs For The Lazy And Non-Ambitious?
I recommend just being a plain bum. Hang out at the library all day. collect any welfare you can get. Build out a little wilderness squat on the outskirt edge of the public transportation routes. Get a folding solar panel to charge digital devices. Those Anker brand chinese ones are like $50 now. You can pick up weed trimming work one month a year and just listen to podcasts and bullshit with other trimmers, that should cover your expenses for the year. You will meet a few kooky geniuses that live on the streets and some street punks to have fun with, help out a food not bombs chapter. Go to a rainbow gathering make connections find all the free places to live, go chill with some hippies, get sex. Find a nice beach somewhere.

I have done this shit for over 10 years. Having a job reduces your standard of living. Once you get into the underground you will find there is a whole invisible layer of people living outside the system that help each other out.

Do an apprenticeship with an old train hobo, learn to tap springs in the mountains and build water filtration systems for spontaneous wilderness villages that appear in the national forests in secret festivals, learn to make synthetic drugs, or just figure out what areas and homeless shelters have the best food
Housing
Is buying housing a good use of time/money? This question is a little bit special in Australia which has a massive state social and financial engineering program to prop up a quasi-landed gentry system.
References
Dunn, Elizabeth, and Dr Michael Norton. 2014. Happy Money: The Science of Happier Spending. Reprint edition. New York: Simon & Schuster.
Tawney, Richard H. 1960. Religion and the Rise of Capitalism. Transaction Publishers.